Illustration, Animation, Social Media Campaigns
Book of the Month is a subscription-based e-commerce service that offers a selection of five new hardcover books each month to its members.
In my time with the BOTM team, I had a chance to work across multiple disciplines and projects; from icon design to social media campaigns.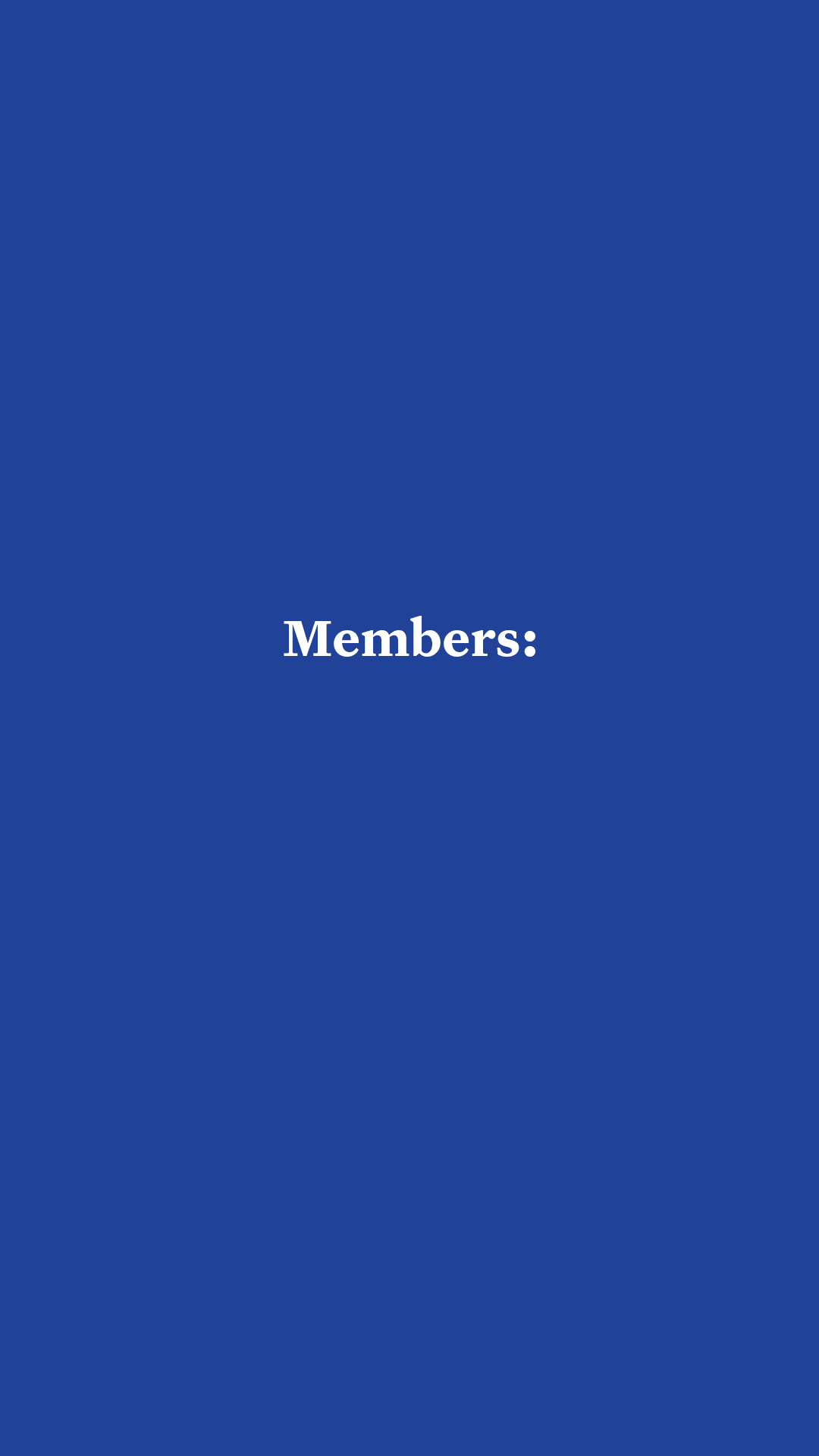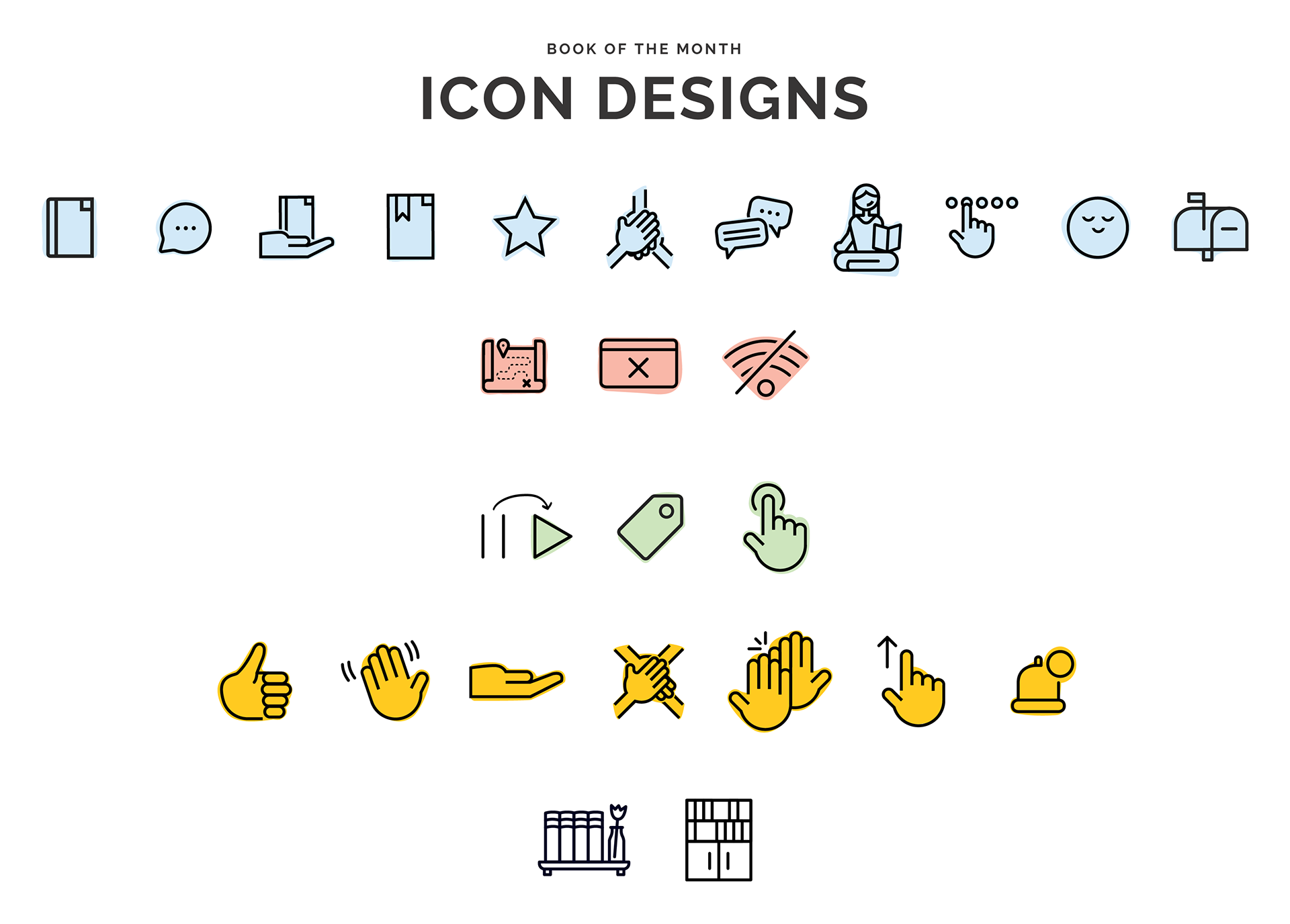 for holiday email campaigns.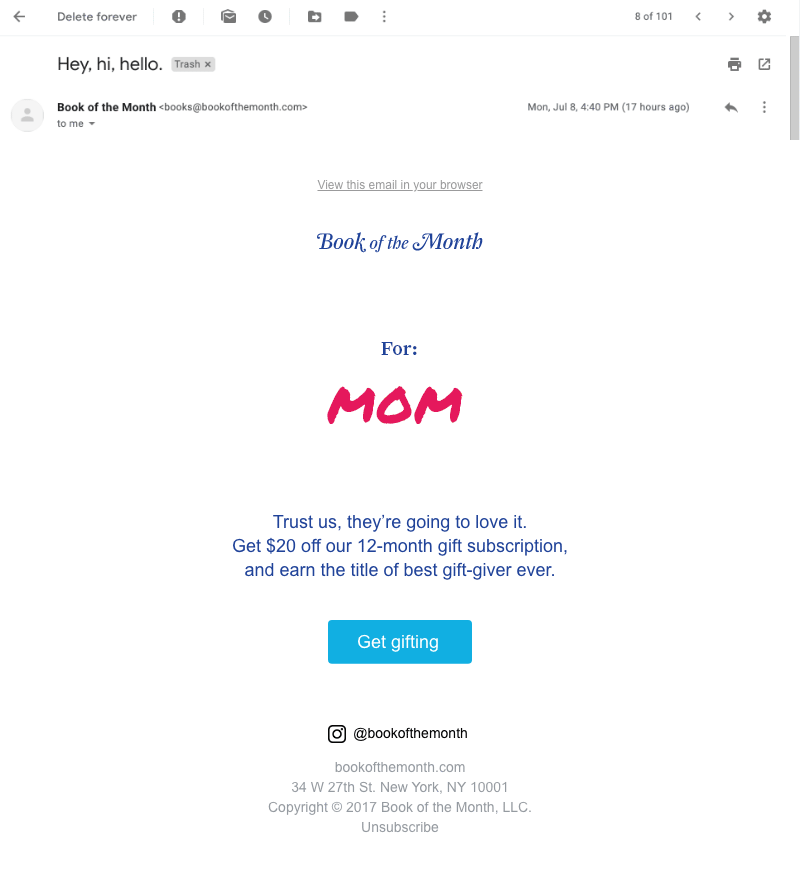 created for Facebook, Instagram feed & stories